Welcome to The Bastard Sword Wiki
Edit
An encyclopaedic guide to the world of The Bastard Sword film.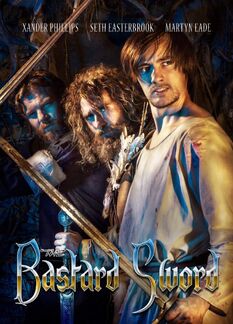 The Bastard Sword is an Action, Adventure, Fantasy film directed by Eveshka Ghost and was released on the 9th of December 2018.
The story follows A Fighter, A Thief and A Mystical Hermit who must reluctantly join forces on a quest through the forest of
Soza
to find a mythical relic. A Sword.
The Bastard Sword
.
Martyn Eade as Mars
Gemma Comber as Lillia
Myra Hanlon as The Lake Spirit
Production
Edit
The Bastard Sword is the second film by Rusalka Pictures after The Granary in 2017.
It was filmed on the Sony A7s and the sound was dubbed completely
Latest activity
Edit